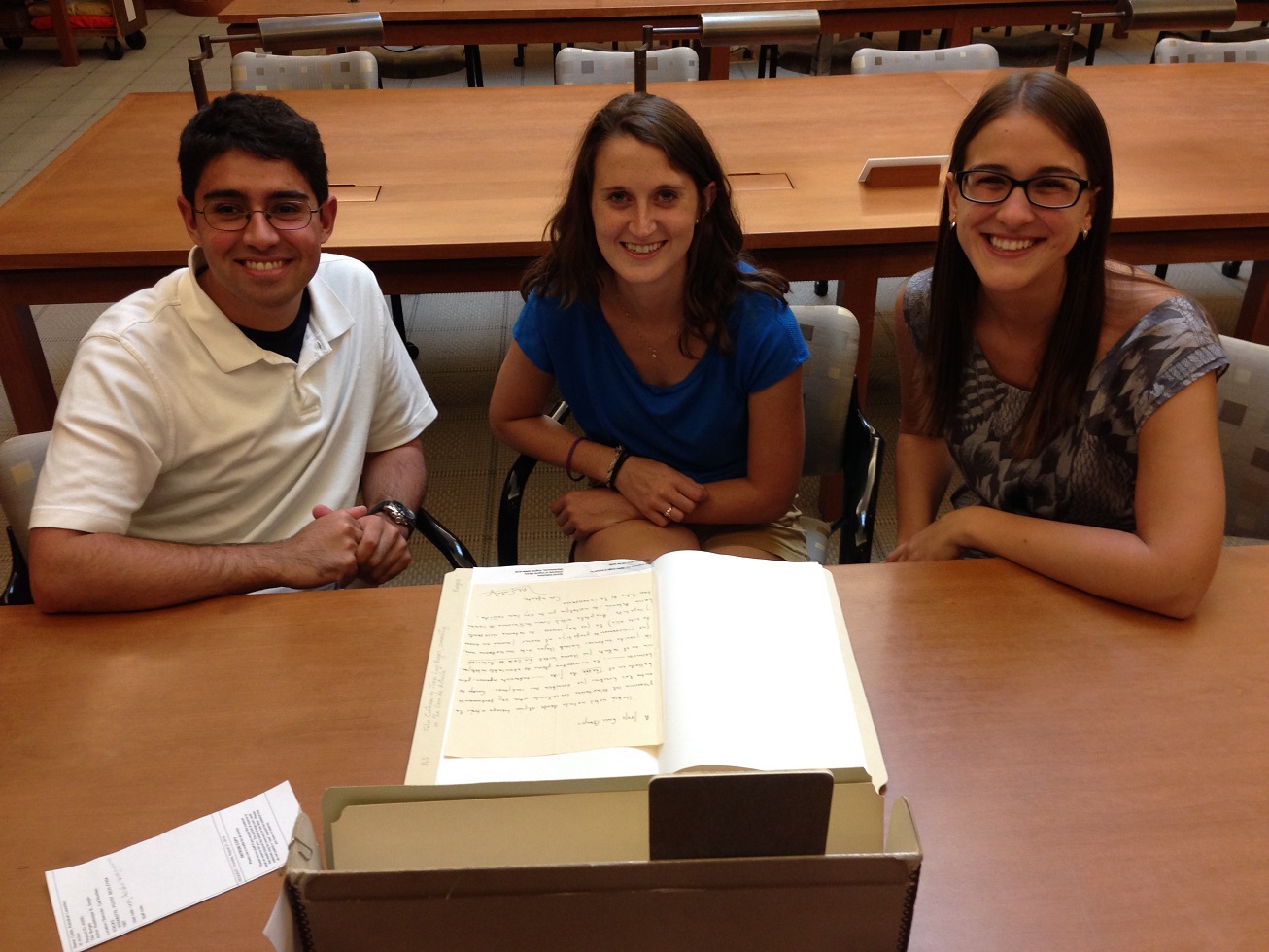 A few days before the semester begins, our reading room generally gets pretty quiet, since summer visitors have headed home and our own faculty are busily preparing for the semester. So I was delighted to find this trio poring over materials together at the front table this afternoon, looking extremely excited and even a bit giddy. Some quick investigating revealed that they are (left to right) Tommy Antorino, Rebekah Coble, and Maggie Czerwien. They are brand new Ph.D. students in the Spanish Department. They met at their department orientation on Monday and learned about Special Collections at a Graduate Student Resources panel yesterday.  Finding themselves with a bit of free time on their hands this afternoon, they headed down Under Grounds, and after learning the ropes from our reading room staff, found themselves in front of a Jorge Luis Borges manuscript. Hence, the giddiness.
I didn't want to interrupt them for too long, so I asked if I could take their picture, and if they would share with me an adjective about their experience:
"Overwhelming."
"Incredible."
"Ecstatic to learn of the resources here at U.Va."
Tommy, Rebekah, and Maggie, welcome to U.Va.!! We are so excited to have you and all your fellow new graduate students here on grounds. Here's to a fantastic new academic year.