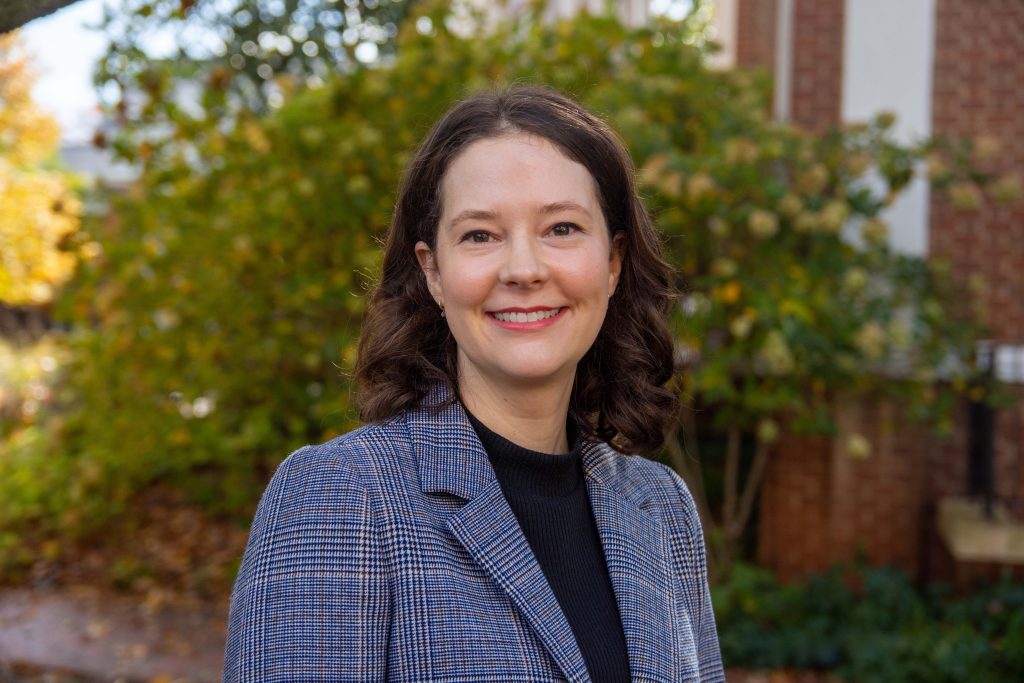 Elizabeth Nosari is currently working on reprocessing the Small Library's collection of William Faulkner papers as well as contributing to On These Grounds. She was previously the Nau Project Archivist for the John L. Nau III Civil War History Collection. She earned her MLIS from the University of Illinois, Urbana-Champaign (UIUC), where she held a graduate assistantship in Faculty Papers at the University Archives. She also holds a MSc in art history from the University of Edinburgh and a MA from the New School focused on propaganda studies. Her love of history and material culture led her to the archival field.   
What was your first-ever job with libraries?
As a life-long learner, libraries have always been like a second home. Early on, I worked with cultural heritage collections in the museum field. My first true archival role was as a graduate assistant at UIUC where I processed faculty papers.
What was the first thing you collected as a child? What do you collect now? (oh, c'mon, admit it).
Animals and books filled my childhood. I loved collecting Breyer horses and works of fiction, usually with equally animal-loving protagonists. Now, I still collect books as well as plushy toys for my dog Oliver. But my true collecting passion is for ideas and experiences. 
Hopefully you've been roaming Grounds and Charlottesville a bit since your arrival. What's your favorite new discovery other than Special Collections?
Aside from exploring the local architecture and food, my favorite discovery so far has been the fox that lives in my neighborhood.
Tell us what excites you about your job?
I love experiencing firsthand the magical qualities of historic materials that have borne witness to the passage of time. It's a joy and a privilege to make these materials and their narratives accessible to researchers. I am just getting to know the William Faulkner holdings at the Small Special Collections Library, and I am excited to learn more about the author's life and work.
Tell us something about Special Collections or UVA that is different from what you expected.
I am continually impressed by the culture of kindness I've encountered at Technical Services and Special Collections at-large. Archival work can be solitary, and it is a really nice balance to have such supportive colleagues.
If you could be locked in any library or museum for a weekend, with the freedom to roam, enjoy, and study to your heart's content, which one would you choose?
This is a tough choice! What comes to mind is the Museo di Capodimonte in Naples, Italy, a city I lived in for a year. It has an impressive collection of Neapolitan art and decorative art, and its grand setting in a Bourbon palazzo with views overlooking the Bay of Naples would make for a beautiful and inspirational weekend.