In 2019, the UVA Library proposed a project to the Cornerstone Program to pilot an Art in Library Spaces program. The Cornerstone project team—Emerson Aviles, Kelli Martin, Jennifer Hasher, Katherine Grove, Gabriela Garcia Largen, Kate Beach, and David Sauerwein—developed a display plan for student, staff, faculty, and Charlottesville community art in Library spaces that represents the diversity of the University community. With so many Library spaces currently undergoing renovation, we are proud to have the opportunity to reimagine the feel and inclusivity of our Library.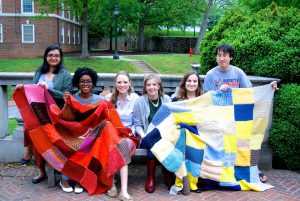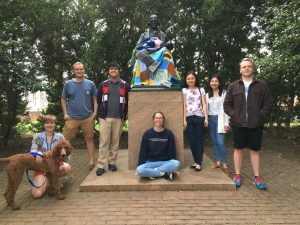 The Cornerstone project team explored student organizations on Grounds for potential partnership in this pilot phase. UVA's Warm Up America organization was selected for our Spring 2021 display on the main floor of Clemons Library (check the UVA Library Status dashboard for the latest news about access and hours), and we're excited to showcase this student talent, highlight Warm Up America's commitment to service, and also bring color and warmth to the Clemons Library.
Warm Up America at UVA is a service-oriented student organization here on Grounds.They knit or crochet 7×9″ patches, like those featured in this display, and eventually sew the patches into blankets. In past years, their hand-knitted and crocheted blankets have been donated to local women's shelters and homeless shelters in Charlottesville.
The patches currently on display in Clemons Library are examples of a wide variety of knitting and crocheting styles. These contributions were crafted by current and former members of Warm Up America at UVA.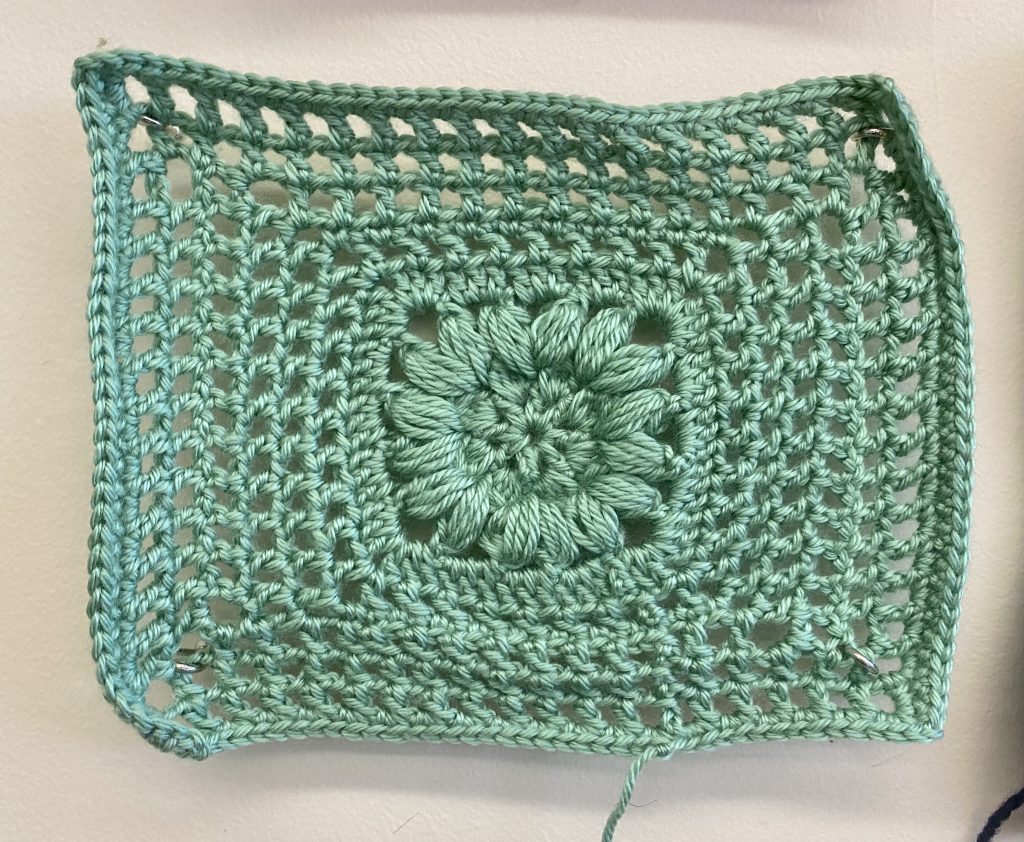 To learn more about Warm Up America at UVA, visit their site or contact them via email: warm.up.america.uva@gmail.com
Are you a student organization interested in showcasing your work and helping us program this and other Library spaces? Contact Exhibitions Coordinator Holly Robertson: holly@virginia.edu