Our library neighbors—Alderman Library and Clemons Library—were built into the side of a hill sloping down to a sunken grassy area known as Nameless Field. When not too swampy to traverse, Nameless Field is home to the occasional soccer game or Quidditch match, and the recently added beach volleyball courts are popular with U.Va. students. But apart from the small portion now occupied by Alderman and Clemons Libraries, and a service road, U.Va. has yet to designate the site for permanent development.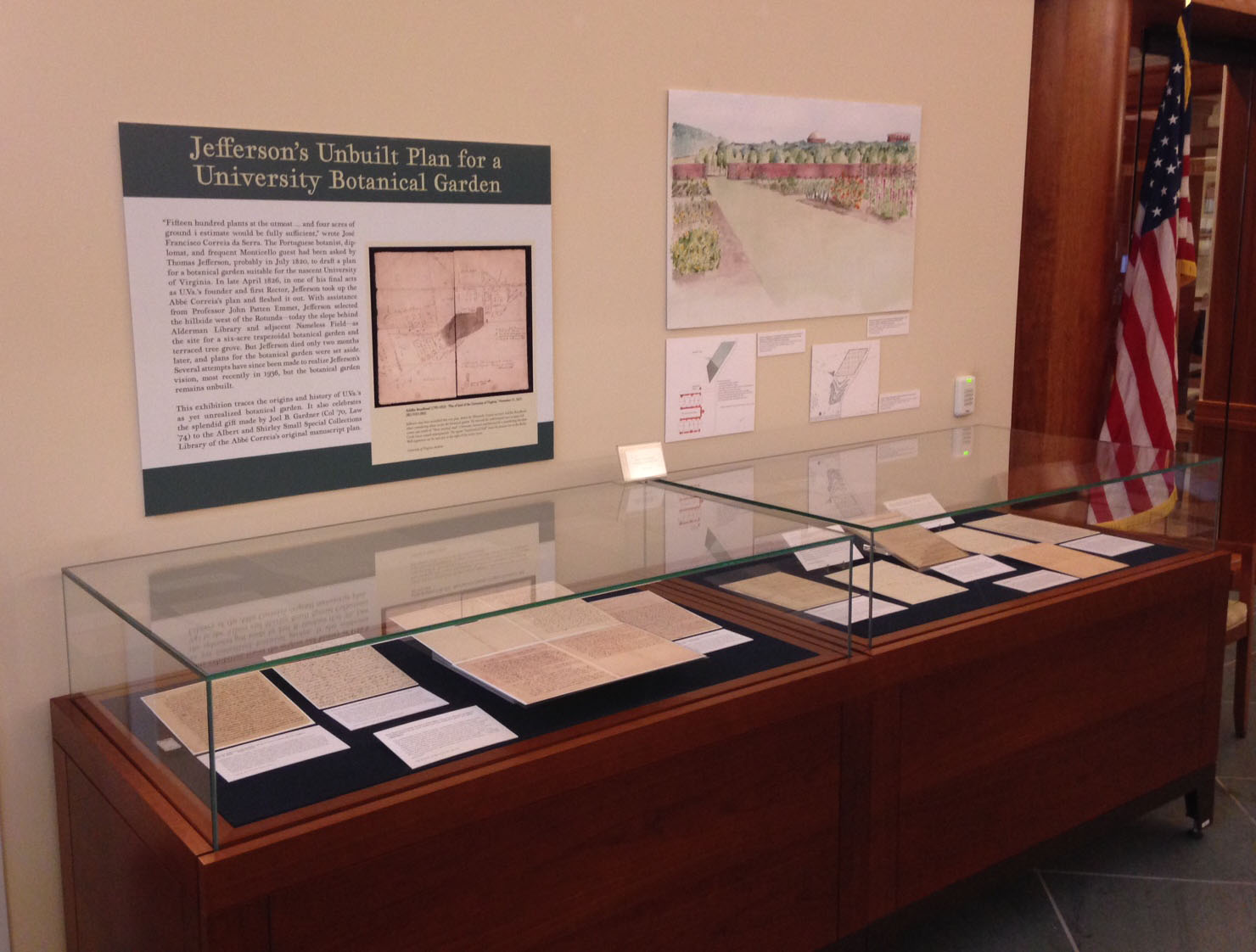 Actually, that's not fully accurate. In April 1826, U.Va.'s first Rector, Thomas Jefferson, selected the site as the location for a university botanical garden. Jefferson then tasked U.Va.'s first professor of natural history, John Patten Emmet, with its construction. But neither funds nor laborers could be spared just then from other U.Va. priorities, such as completing the Rotunda and patching its leaky dome. Following Jefferson's death on July 4, 1826, interest in the botanical garden soon waned. Despite occasional attempts to revive the project—most recently in the early 20th century—it remains unbuilt.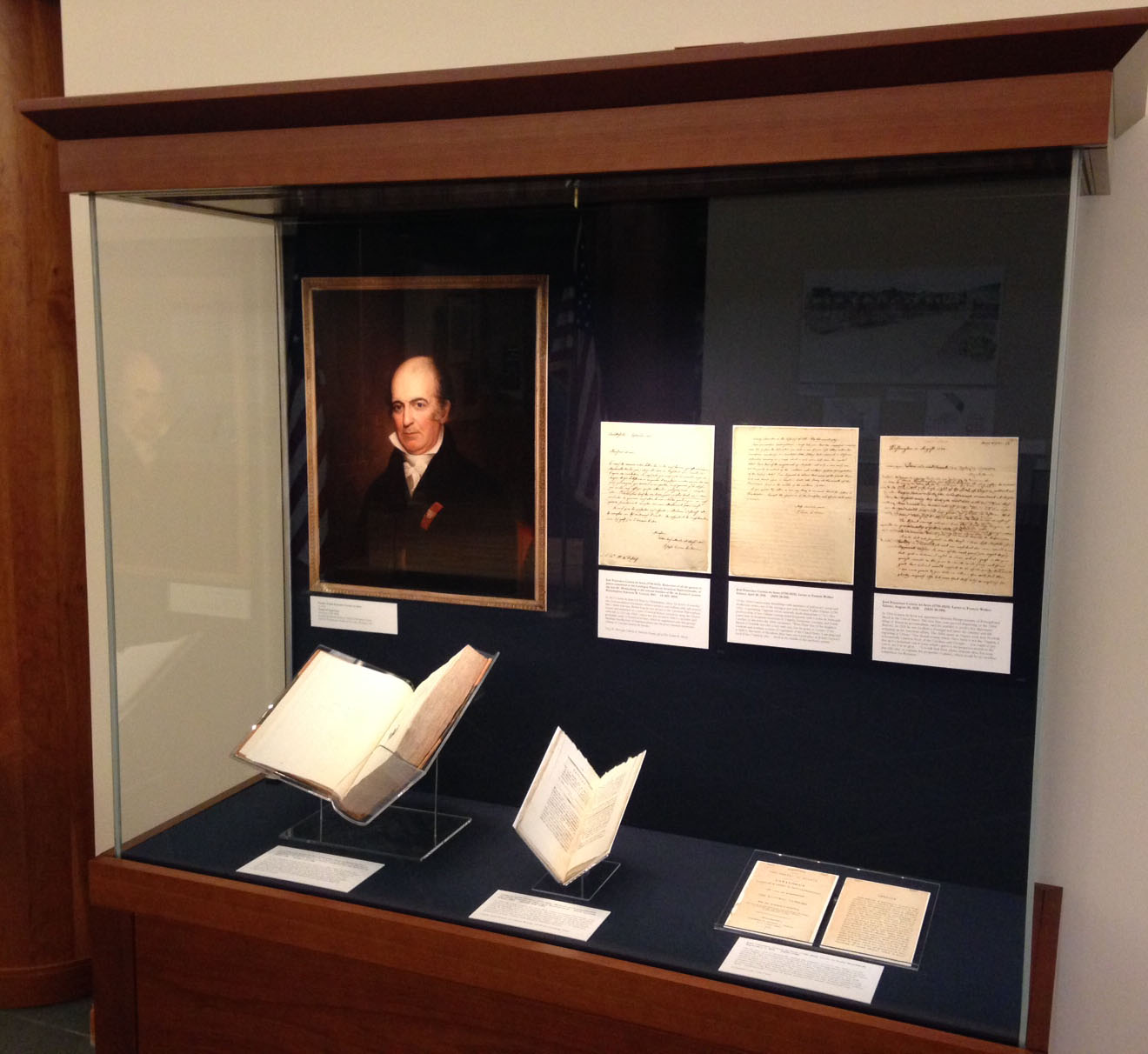 Jefferson had long contemplated a botanical garden for U.Va., and he sought advice from his friend (and frequent Monticello visitor), the Portuguese botanist and diplomat José Francisco Correia da Serra (1750-1823). At Jefferson's request, probably in July 1820, Correia da Serra drafted a "Plan for a Botanic garden for a public school on the most useful, and less expensive plan." It was this plan that Jefferson turned to in April 1826 when drafting the specifications for Emmet to follow.
Jefferson envisioned a four-acre botanical garden—trapezoidal in shape per the site's awkward boundaries—surrounded by a serpentine brick wall. Inside would be planted approximately 1,500 botanical specimens, carefully selected to serve a range of instructional purposes. Two acres of the sloping hillside above would be turned into a grove planted with specimens of non-native trees.
Last October, the original holograph manuscript of Correia da Serra's plan was generously given by Joel B. Gardner (Col '70, Law '74) to the Albert and Shirley small Special Collections Library. In honor of Mr. Gardner's splendid gift, we have mounted a special exhibition, Jefferson's Unbuilt Plan for a University Botanical Garden.  On view in our First Floor Gallery through June 29, the exhibition traces through rare books and manuscripts Correia da Serra's life and botanical activities, his friendship with Jefferson, and Jefferson's ultimately unsuccessful efforts in his final months to create a botanical garden for U.Va.