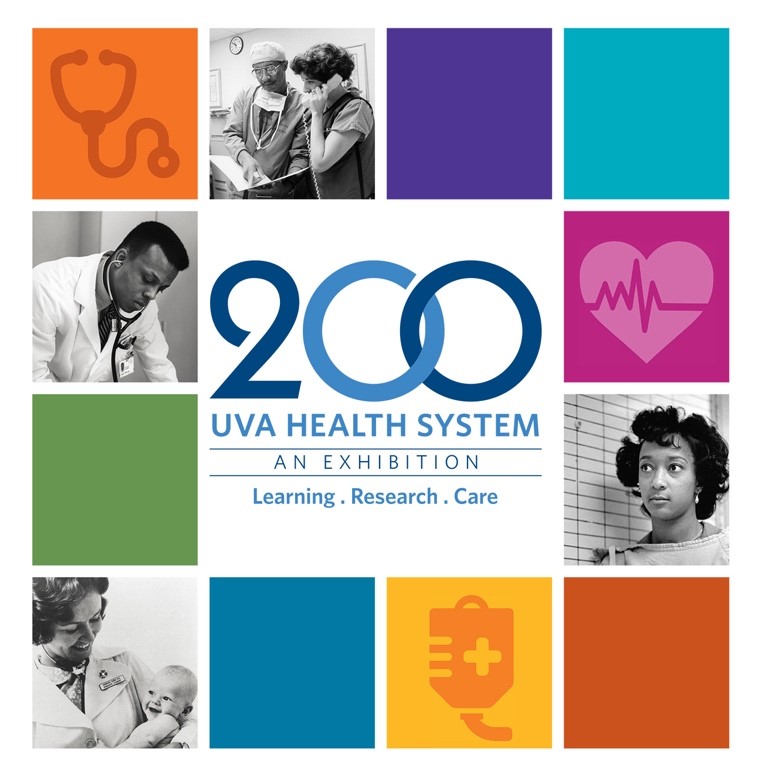 Over the next five months, the Harrison/Small main gallery is home to the exhibition "UVA Health System: 200 Years of Learning, Research, and Care." This exhibition explores how trends in U.S. history and the history of the health sciences have shaped the development of the UVA Health System, while examining some of the events and personalities that make UVA's story unique.
Visitors will view collection highlights from the Claude Moore Health Sciences Library, Eleanor Crowder Bjoring Center for Nursing Historical Inquiry, and the Albert and Shirley Small Special Collections Library. Among the many items featured are an iron lung used in the UVA Hospital during the mid-20th century. There are bloodletting instruments from the 19th century and a nursing student's uniform from the 1950s. Visitors can view a digital model of Thomas Jefferson's Anatomical Theatre and a short film of a surgery being performed at the hospital in 1927.
These and other items help to tell the story of how the Health System grew from a school with a single professor into a world-class academic medical center and regional health-care network. The exhibition also takes a closer look at some specific topics in this 200-year history including medical and nursing education, patient care, biomedical research, wartime service, and racial inequality.
"UVA Health System: 200 Years of Learning, Research, and Care" will be on display in the Main Gallery of Harrison/Small from July 26, 2018 to January 4, 2019. For more information about the exhibition and related programs contact Dan Cavanaugh, Alvin V. and Nancy Baird Curator of Historical Collections at dmc7be@virginia.edu. Learn more, view images, and book class and group tours on the exhibition website.
This exhibition was produced with the support of the University of Virginia Bicentennial with funding provided by the Alumni Board of Trustees.