This year, libraries, museums, theaters, and universities across the globe are marking the four-hundredth anniversary of William Shakespeare's death by celebrating his life and works. In our small corner of the world here at UVA, the Albert & Shirley Small Special Collections Library is making its own unique contribution to the festivities with the exhibition, Shakespeare by the Book: Four Centuries of Printing, Editing, and Publishing.
Few literary works have been preserved, transformed, or reinvented in print as often as the plays of William Shakespeare. From the First Folio to YOLO Juliet, this exhibition of over one hundred items shows how shifting assumptions, expectations, aesthetics, and needs have determined what it means to print Shakespeare "by the book."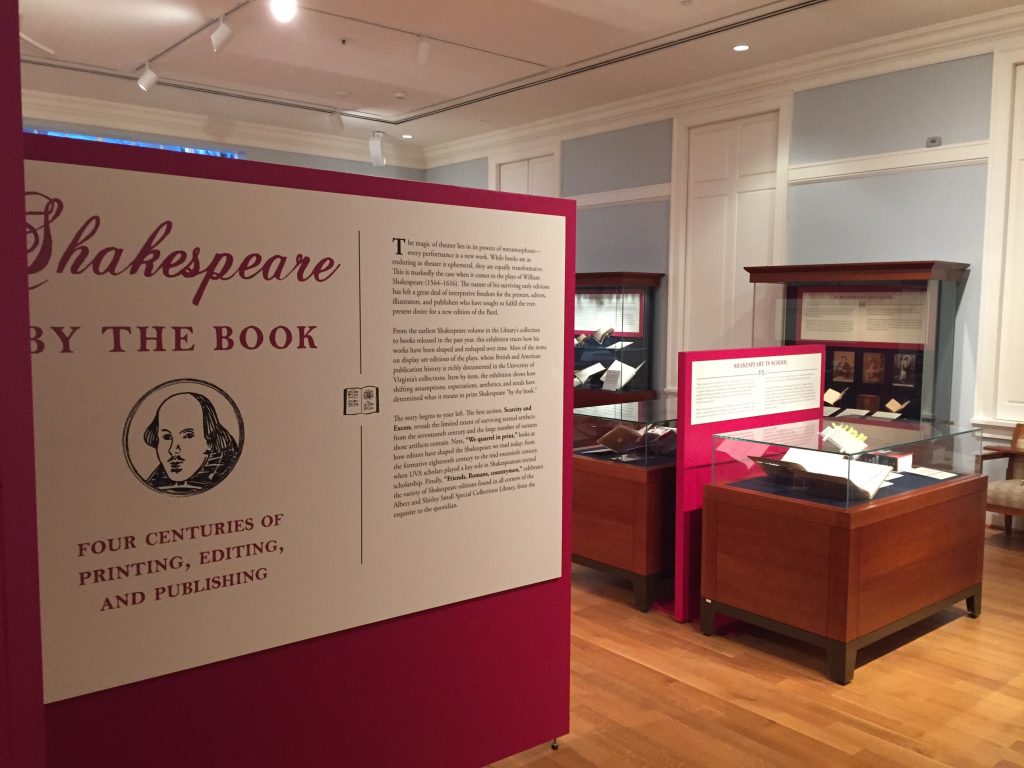 The exhibition is broken up into three "acts." The first, "Scarcity & Excess," investigates the tension between the very few extant texts of Shakespeare's work from the seventeenth century and the many variants that exist in the volumes that do survive. Highlights include the Library's First Folio fragment of Much Ado About Nothing and Love's Labour's Lost (1623) and our quarto of King Lear (1619). As part of the Folger Shakespeare Library's First Folio tour, a complete First Folio will join the exhibition for the month of October.
The second act, "We Quarrel in print," traces how editors have transformed the text of Shakespeare  at two key moments: the eighteenth century  and the mid-twentieth century. In the latter period, UVA English Professor Fredson Bowers and UVA English Ph.D. Charlton Hinman played a pivotal role in Shakespearean scholarship. Highlights include landmark editions of Shakespeare, two videos about Bowers and Hinman's contributions to bibliography, our research into a minor–but majorly interesting–edition of Shakespeare from the 1780s, and a "listicle" of the best editorial insults by the first generations of Shakespeare editors.
The final act, "Friends, Romans, countrymen" explores the myriad ways Shakespeare has been transformed for a variety of audiences in the modern era, from the child to the bibliophile. Miniature books abound in this section, as do gorgeously illustrated editions of Shakespeare's plays. Blinking beautifully over this section of the exhibition will be our famous watch ticking out Sonnets 18 and 130 in Morse code.
Other highlights include images from the monumental Boydell Shakespeare and a how-to-collate Shakespeare workstation.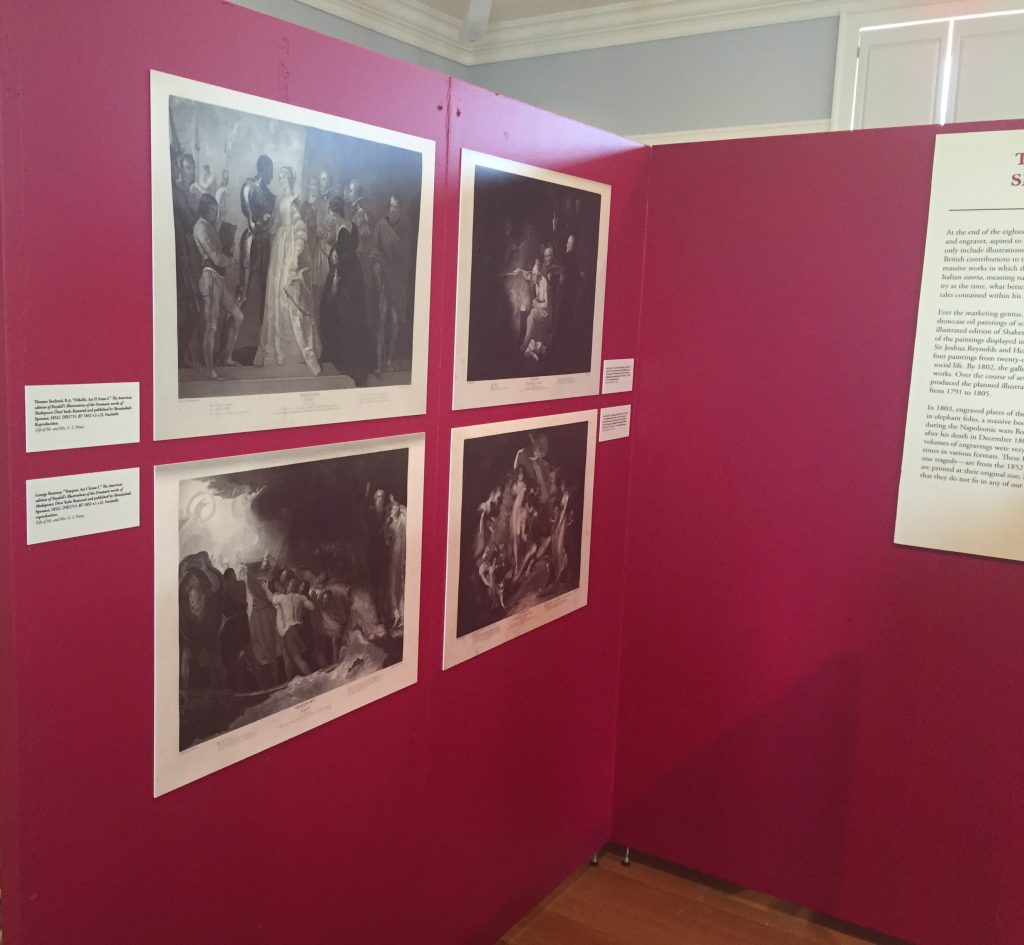 The exhibition runs through December 29, 2016, with the Folger Shakespeare's Library's First Folio making its appearance for the month of October. A public reception will be held on Friday February 26th from 5–7 PM. All are welcome and encouraged to attend!