We are back with fore-edge paintings, Margaret Fuller, and that infamous word that starts with the letter:
F is for the "F" word
Widely considered the most offensive word in English, f*** has been a part of the language since at least the 15th-century and remained virtually unprintable until the late 20th-century. Norman Mailer famously created the euphemism "fug" in The Naked and the Dead and was subsequently teased as "the young man who doesn't know how to spell 'f**k.'" By the 1960s, the taboos against it were relaxing and the counterculture used it enthusiastically in poems, magazines, and even naming a publishing operation The F*** You Press.
Contributed by Edward Gaynor, Head of Description and Specialist for Virginiana and University Archives
F is for Fore-Edge Painting

You can't judge a book by its cover.  You may, however,  judge it by its fore-edge painting. The Merriam Webster dictionary defines fore-edge painting as "the method or act of painting a picture on the fore edge [or the front outer edge of a book] so that the picture is visible only when the pages are slightly fanned." This method of enhancing the edges of books with paintings has wowed bibliophiles as far back as the 10th-century.
Contributed by Regina Rush, Reference Coordinator
F is for Margaret Fuller
One of the most prominent members of the Transcendentalist Movement, Margaret Fuller embraced reform in the 19th-century as a tireless promoter for women's rights, the abolition of slavery, as well as for education and prison reform. She was editor of Ralph Waldo Emerson's journal, The Dial during its first two years of existence, and her book, Woman in the Nineteenth Century, was a groundbreaking work promoting a woman's right to education and employment. A search of Virgo shows 21 records relating to Margaret Fuller, including printed and manuscript material.
Contributed by George Riser, Collections and Instruction Assistant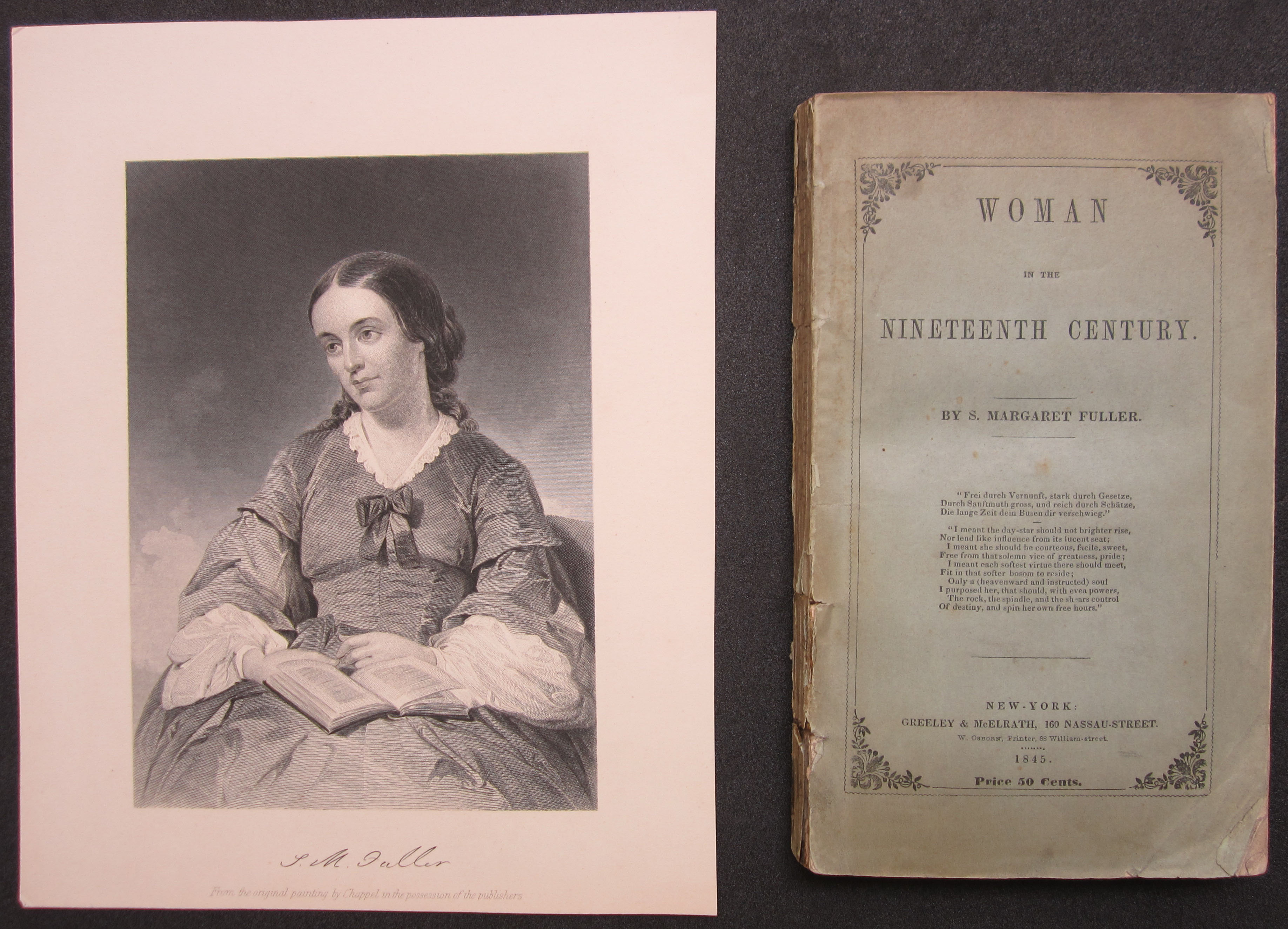 Until next time, farewell!